SolarPanel 5+
5w Solar Panel & On-Board Battery
Save $24.99
How SolarPanel gets the most from the sun.
Put it in a sunny spot and you're set? Not quite. You can be missing out on up to 30% of your panel's efficiency without direct alignment. With BioLite's patented sundial and kickstand design, we make sure you're set up for success every single time.
Analog sundial - no power required

Kickstand stabilizes on various terrain

Dot move? Follow the sun and adjust for max power.
Easy to Setup
Unfold it, align it, stabilize it - and start generating. Simple as that.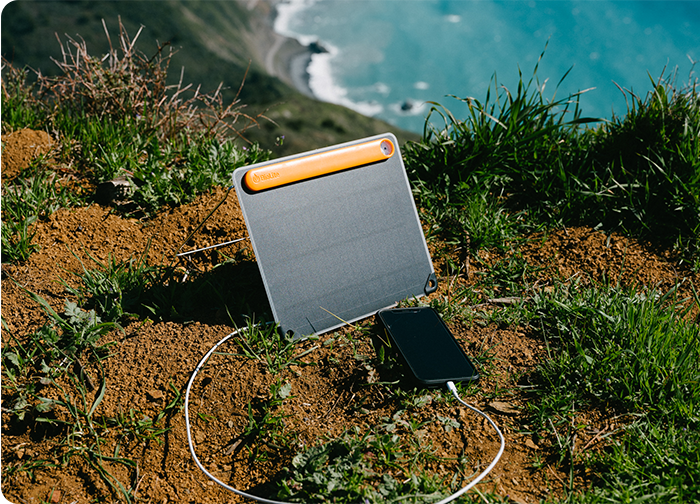 Foldable & Compact For Easy Transport
Solar panel folds down to the size of a backup and can be carried with two handles for easy portablity.
Wireless Charging Top Deck
Drop any of your wireless-charging enable devices for a quick charge when all of your ports are full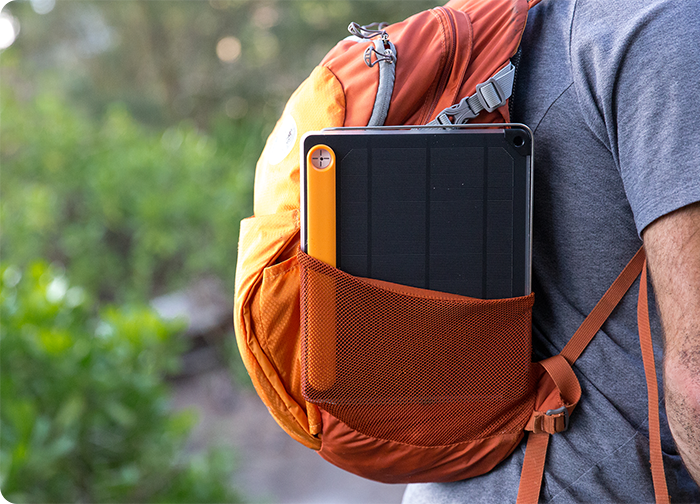 Charge Up To 3 Devices At One
Available in solid red and strobe, the rear lighting module ensures you can see and be seen.
Compare Models
MSRP
POWER OUTPUT
ON-BOARD BATTERY
Weight
WEATHER RESISTANCE
Outputs