SolarPanel 10+
Foldable 10W Panel w/ Battery
Save $37.49
How SolarPanel gets the most from the sun.
Put it in a sunny spot and you're set? Not quite. You can be missing out on up to 30% of your panel's efficiency without direct alignment. With BioLite's patented sundial and kickstand design, we make sure you're set up for success every single time.
Analog sundial - no power required

Kickstand stabilizes on various terrain

Dot move? Follow the sun and adjust for max power.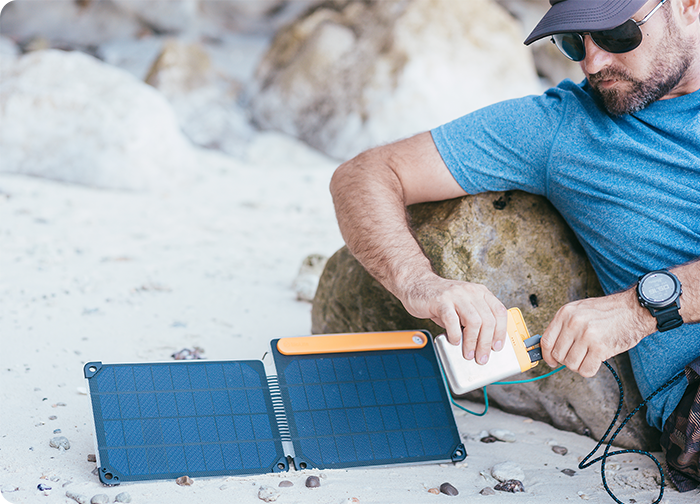 Easy to Setup
Unfold it, align it, stabilize it - and start generating. Simple as that.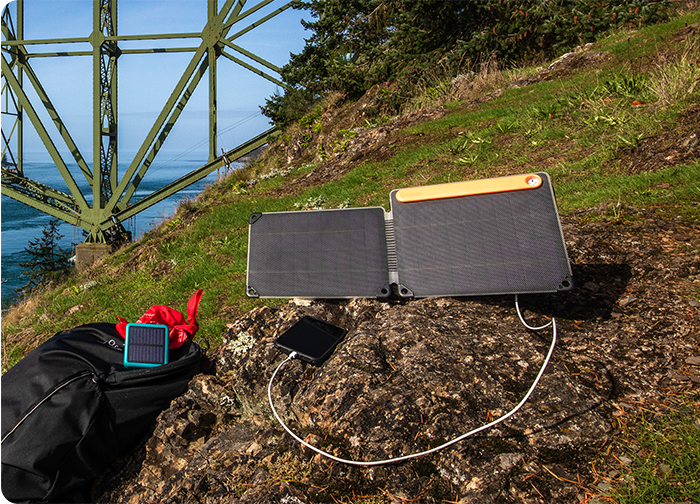 Integrated 3,200 mAh Battery
Charge in real time or store your energy for later.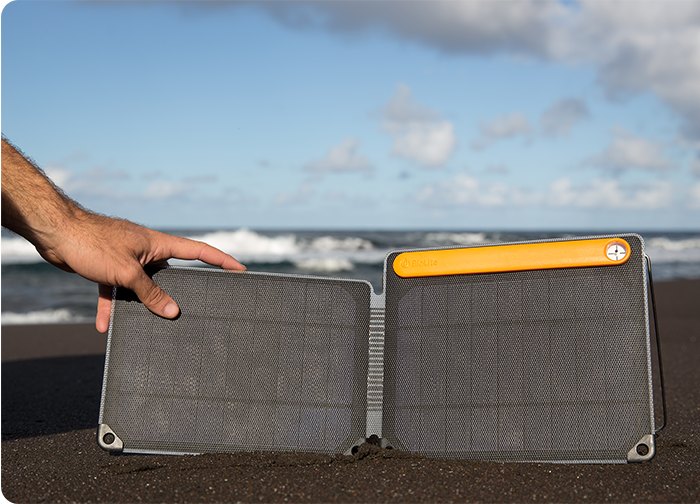 10W of useable power via USB output
10 watt, high efficiency monocrystalline solar panel. Minimalist materials help dissipate heat, maximizing panel efficiency.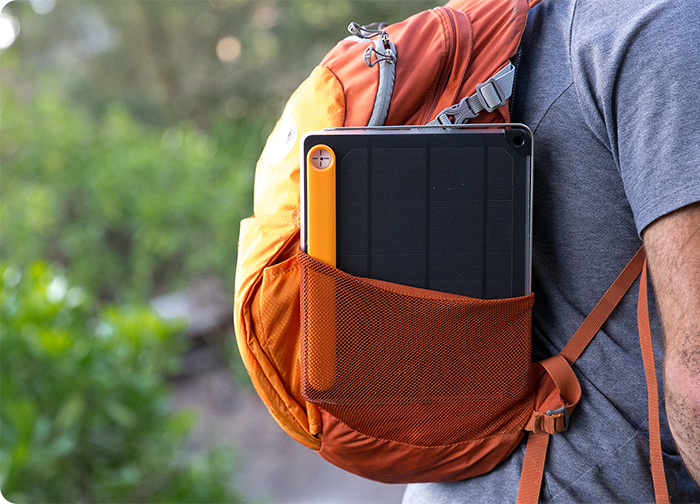 Easy to Stash
2 panel design folds in half, making it easy to store in tight spaces.
Compare Models
MSRP
POWER OUTPUT
ON-BOARD BATTERY
Weight
WEATHER RESISTANCE
Outputs