AlpenGlow Mini
150 Lumen USB Camping Lantern
Save $12.49
Save $12.49
Save $12.49
Save $12.49
The Power Of Color
With AlpenGlow Mini, you can start a party or create calm with a range of vibrant hues to set your mood.
Multiple Ways To Use
AlpenGlow Mini is great for tabletops - and the versatile bungee cord allows for 3 hanging configurations.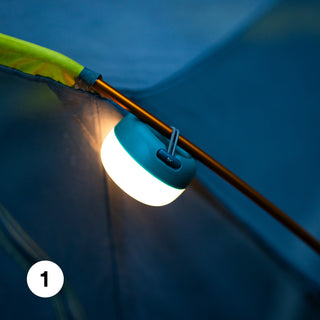 Strap To Pole
Unhook the bungee and wrap it around structures up to 3/4" in diameter.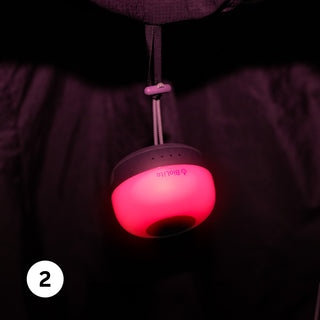 Closed Loop
Perfect for inside a tent, use the t-shaped node for overheading lighting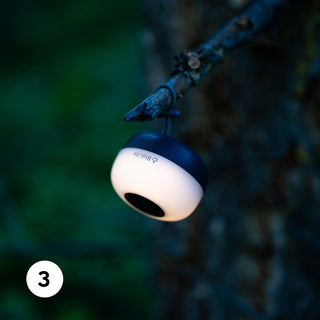 Loop Around Branches
Mini's own closed loop can adjust to wrap around branches up to 1" in diameter.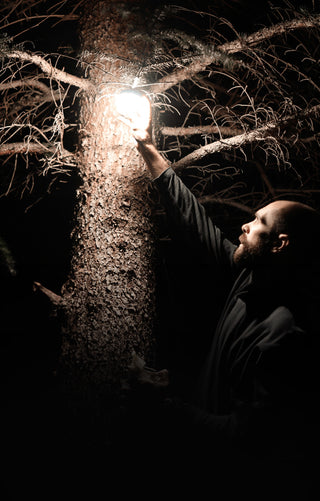 Mini Footprint,
Mighty Light
AlpenGlow Mini used ChromaReal LED Technology to emit broad spectrum lighting that is not only super bright, but renders colors more accurately than typical bright white LEDs.
Find Your AlpenGlow
MSRP
LUMENS
BURN TIME (HOURS)
BATTERY
WEIGHT
WEATHER RESISTANCE
IPX4
CHARGE TIME (USB)
CHARGE OUT
-
-
DIAMETER
2.95 X 2.01 In

(75mm x 51mm)
5.4 x 3.8 in

(136 x 97mm)
LIGHTING MODES
Warm White

Single Color

1-Color Cycling

Horizon
Cool White

Warm White

Single Color

Multicolor

Single Side Light

Warm Candle Flicker

1-Color Cycling

Multicolor Party
Cool White

Warm White

Single Color

Multicolor

Single Side Light