SolarHome 620+
Solar Light, Charging, & Radio
Save $62.49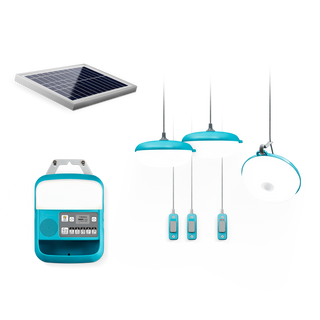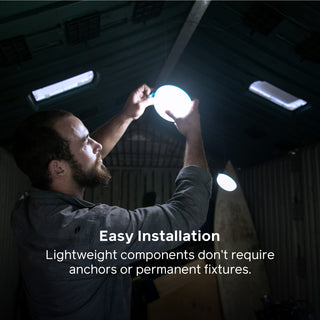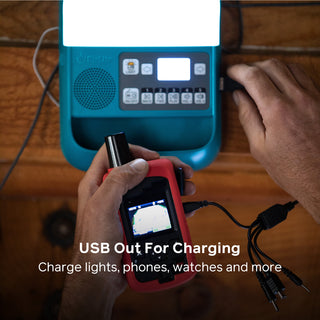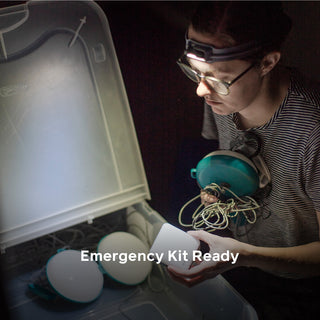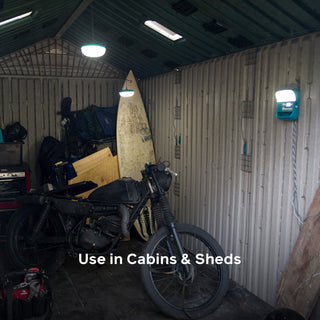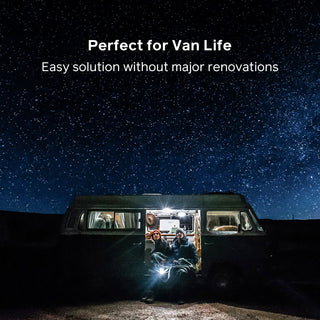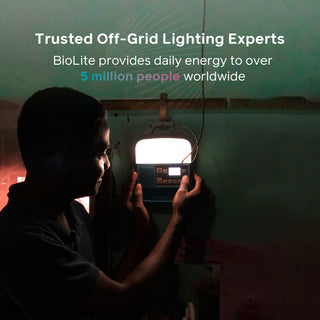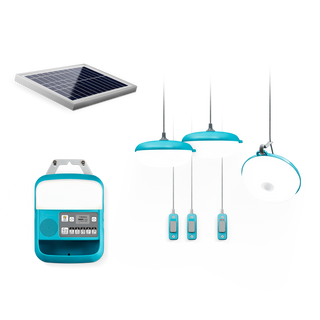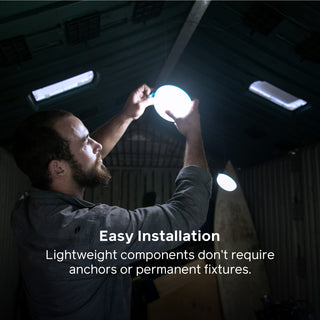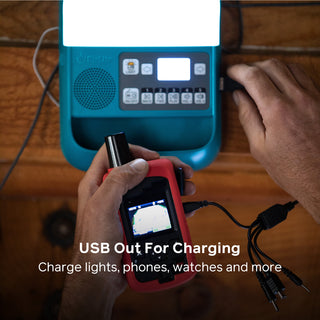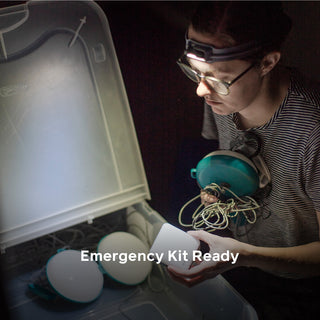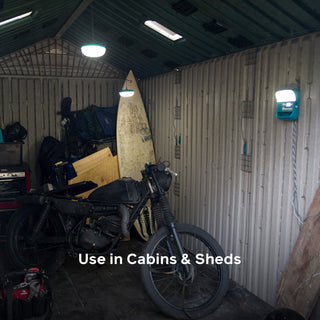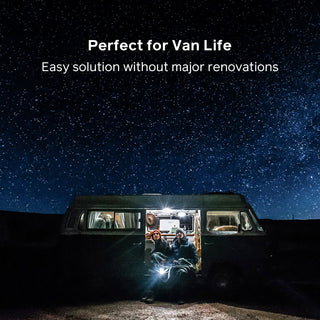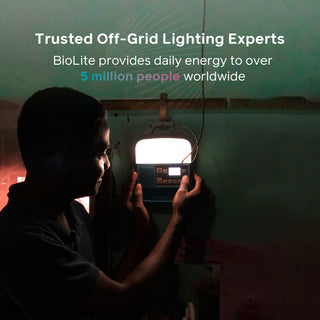 An Essential Energy Crossover
SolarHome 620+ is BioLite's first crossover product, meaning it is sold in both our outdoor and emerging markets. This system currently provides daily light and charging to millions of individuals worldwide, unified by a common need for affordable, reliable off-grid energy.
Safe And Easy To Use

Affordable Entry Into Solar Living

Your Purchase Helps Us Reach More Families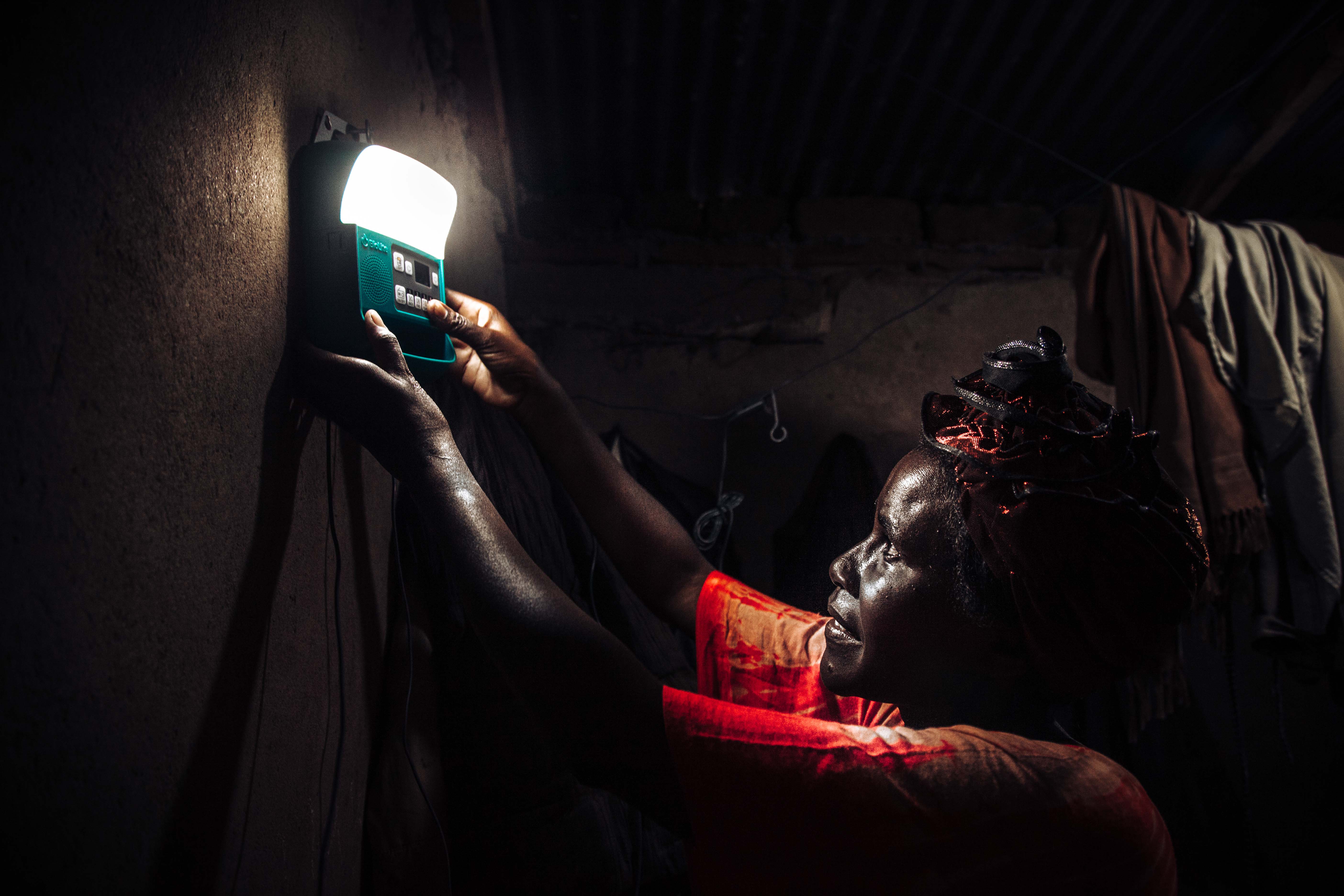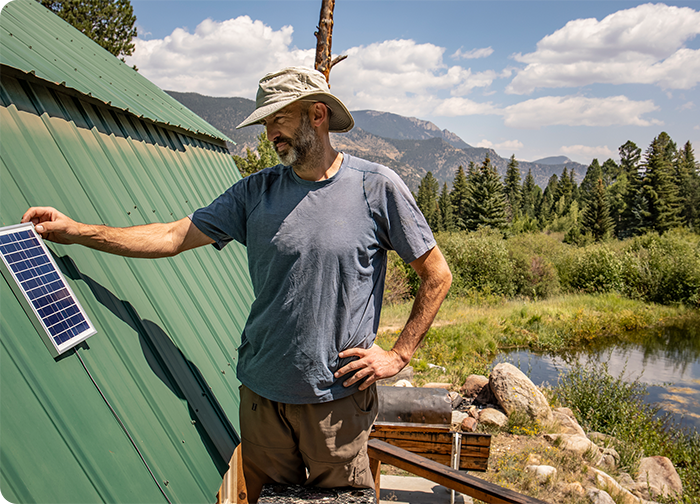 A Day of Sun = An Evening Of Light & Power
Designed to be charged up during the day and put to use when the sun goes down.
Bonus Wall Light
In addition to your 3 hanging lights, a 4th light is integrated into control box for sconce-like illumination.
Individual On/Off Switches
Each light has its own switch giving you total control over your setup and runtimes.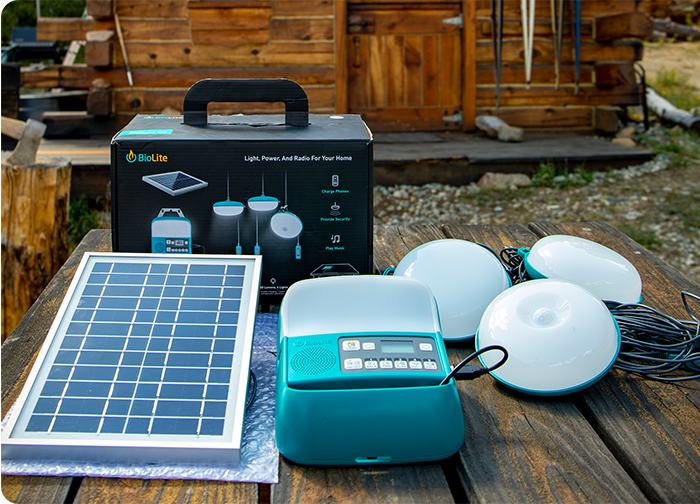 15 Foot Chaining Cords
Light up multiple rooms or areas with extended reach daisy-chaining lights.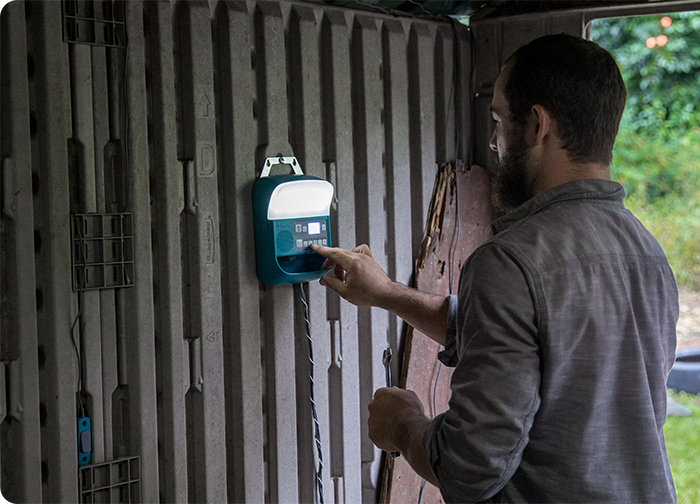 Control Box Is Your Hub
This stores your energy, plays FM radio, provides readout on sun strength and battery life, and charges your gear. Control Box works hard for you.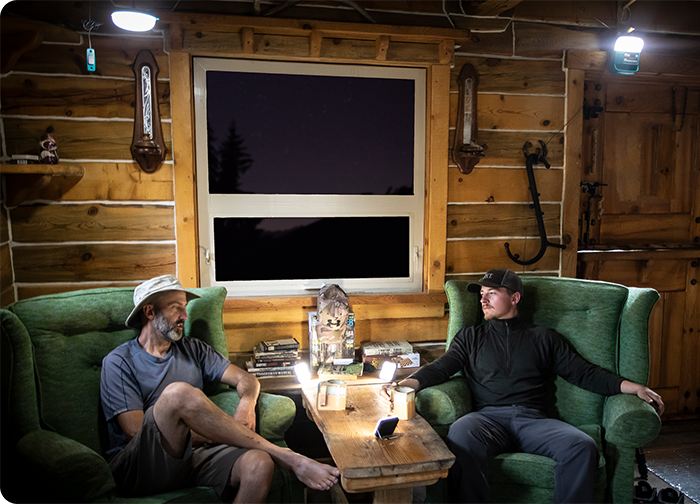 Easy Install, Low Impact
Hang the control box from a single nail, picture frame or coat hook - no complicated setup required.